Hotel Services Sunborn Gibraltar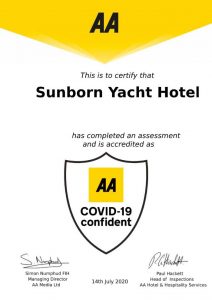 Dear Valued Guest,
We are committed to providing our guests with a safe environment while on board. Due to the current health situation some services have been modified. Our staff will be wearing a mask and we recommend you wear one as well. In addition, masks are required by law in retail shops and public transport in Gibraltar. We have installed hand sanitiser stations in multiple locations for your safety and convenience.
Restaurants, Bars and Room Service:
To control the flow and guarantee a timely service we highly recommend you reserve tables for Breakfast, Lunch and Dinner in our Barbary Restaurant (Deck 7) in advance by calling our Restaurant on extension 923.
Buffet Breakfast will be served from 07:30 till 11:30.
BARBARY RESTAURANT (Deck 7): Breakfast buffet: 07:30 to 11:30 Lunch: 12:00 to 15:00 Dinner: 18:30 to 22:00 BARBARY LOUNGE BAR (Deck 7): Open all day from 07:30 to 01:00
BARBARY Lounge Bar: Every day from 7.30 am to 1.00 am
Room Service is available 24h. *Tray charge: 10% of the order.
Aqua Pool Bar (Deck 7) is available from 10:00 till 20:00. *Sunbeds are available on a first and first serve basis.
LA SALA RESTAURANT AND BAR (Deck 3): Open for dinner from 19:00 to 23:00 (Tuesday to Saturday). La Sala Bar is open from 16:00 to 01:00 (Tuesday to Saturday) *02:00am Friday and Saturday.
Menus, opening hours and detailed information you find on below links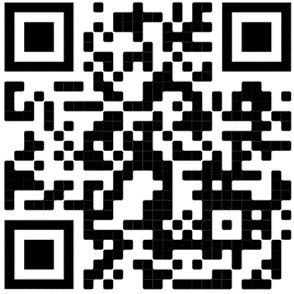 Rooms:
Our rooms are cleaned following specific protocols at guest departure. Please note that daily room cleaning will only be provided whilst guests are not present in the room.
All areas of high touch point have been applied with disinfection sanitisation including items such as door handles, buttons, switches, remote control to name a few.
Minibars have been emptied for safety reasons but do not hesitate to call Room Service to order anything you wish.
A complimentary bottle of water is provided and located inside the minibar refrigerator.
Spa and Fitness Centre:
Our Spa offers a wide range of massages and treatments. Call extension 951 for detailed information.
You must register in the Spa reception should you wish to use the Gym equipment.
Please bring your own towels to use the Gym and Sauna facilities.
The area will be cleaned and disinfected several times a day.
Opening hours:
-Spa: 09:00 – 21:00 Monday to Friday
10:00 to 20:00 Saturday, Sunday and Bank Holidays
-Fitness Centre: 07:00 to 21:00 (Monday to Friday)
07:00 to 20:00 (Weekends)
-Sauna: 10:00 to 20:00 (Monday to Friday)
12:00 to 19:00 (Weekends)
Sunborn Casino has proudly reopened its doors with 15 jackpot machines which include both VIP and state of the art 3D terminals.
Cutting edge sports betting terminals. We also offer electronic roulette and pinball roulette.
Drink service is available for slot players.
-Opening hours: 20:00 – 02.00 everyday
We thank you for your understanding, trust and collaboration.
Sunborn Gibraltar Management
Categories: Uncategorized
« Eastern re-connects Birmingham with Gibraltar