Author of Game of Thrones series, George RR Martin, speaks to GBC in exclusive interview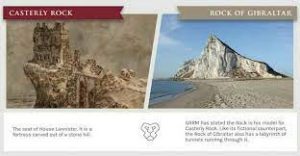 GBC News
If you are a fan of the Game of Thrones series, you will probably be aware that the author of the books used the Rock of Gibraltar as the inspiration for Casterly Rock, the home of the Lannister family.
In fact, George RR Martin confirmed as much on his personal blog, publishing memoirs of his visit here a few years ago.
So we thought to ourselves, wouldn't it be great if we could speak to the creator of Westeros about his thoughts on Gibraltar?
Well, that's exactly what we went ahead and did.
Jonathan Sacramento reached out to George RR Martin, and he agreed to give us an exclusive interview via Zoom.
Here's what he had to say.
https://www.gbc.gi/news/author-games-thrones-series-george-rr-martin-speaks-gbc-exclusive-interview
Categories: Uncategorized
« Why you should consider Gibraltar for your next summer holiday
Best Hotels in Gibraltar 2023 for a luxury or budget holiday! »