Easyjet Gibraltar route set to launch 4th May!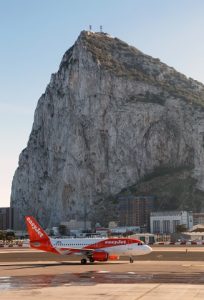 16th February 2021 GBC news
EasyJet's Gibraltar Edinburgh route is set to launch on May the 4th, the airline has announced.
The Minister for Tourism Vijay Daryanani says the start date has varied during the pandemic and that the Government hopes now that this route takes off on this said date.
The route was due to commence in March last year but was postponed as a result of the pandemic.
Flights to the Scottish capital will take place weekly and start at £15.99 one way.
Categories: Uncategorized
« Sunborn takes over management of London yacht hotel and teases new property in the capital
New hub from Birmingham and Southampton with Eastern Airways coming soon! »