Gibraltar has not cancelled Christmas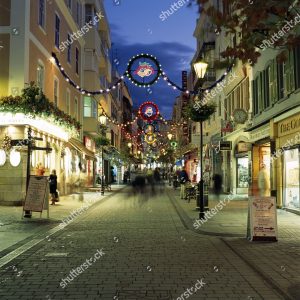 19th November, 20:10 GBC Online
The Chief Minister says Gibraltar has not cancelled Christmas.
This following reports in the international press claiming just that, and noting the Rock's current rise in active COVID cases despite its high vaccination rate.
Publications including the Daily Express, Newsweek and the New Zealand Herald had reported that Gibraltar had cancelled Christmas celebrations due to the rise in COVID cases, and despite the Rock's reputation as one of the most vaccinated places in the world.
However, in a tweet – referencing the story of the Grinch who stole Christmas – Fabian Picardo said his administration had cancelled large, government-organised events in order not to create vectors for infection. He added the Government has called for caution and for people to follow Public Health advice.
A spokesperson for the Government said while Gibraltar is experiencing an increase in active cases of COVID-19 due to waning immunity from the initial doses of the vaccine, the very low rates of severe illness and hospitalisations show the protection these have offered.
They add the booster programme is progressing well, with doses now being rolled out to the over-40s, and that the low numbers of cases among over-50s is proof the boosters are working. Of Friday's 27 new active vaccinated cases, three are over 50.
Categories: Uncategorized
Comments
« Eastern re-connects Birmingham with Gibraltar
Why Sunborn Gibraltar should be your next trip. Yacht life! – Hello Magazine »